Post by itshardtoknow on Oct 14, 2014 10:58:36 GMT -8
LT/MR - Less Talk, More Rock ( less_talk_more_rock on IG)
This is the first forum that Im posting this to, feel special.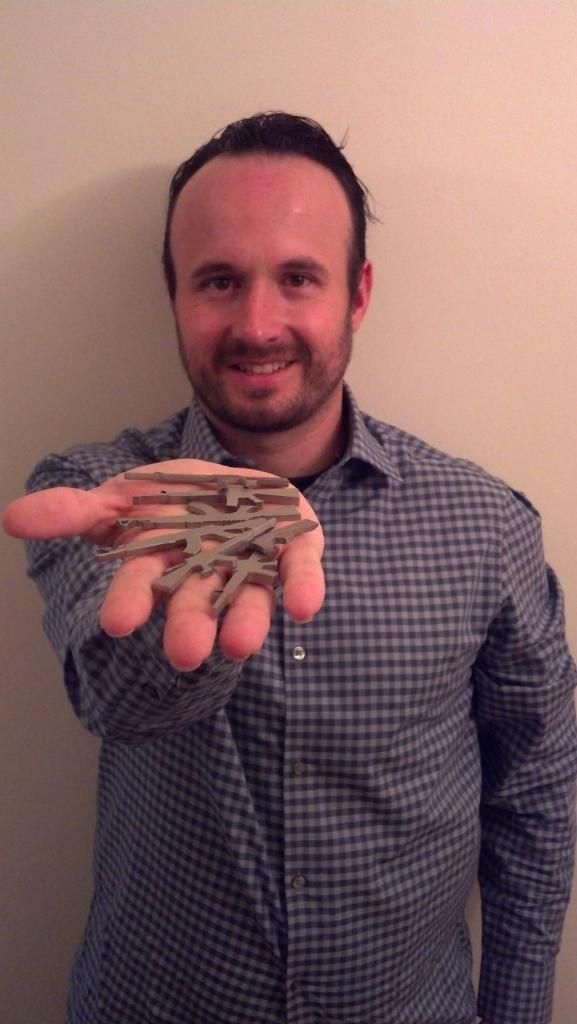 I started the account a few weeks back when I first decided to have these made, but the idea has been with me for approximately 1.5 years.
After going to the shooting range with my dad I was showing him my Leatherman Brewzer that I had just picked up. Later that night, as I was falling asleep, an idea came to me - make an AR15 shaped keychain that could do multiple things besides look badass. I got up and quickly sketched something out and then off to sleep. The next day, and over time, I refined the drawing, making it to scale, making a wooden prototype etc, but then the idea just sort of stalled, not sure what to do next. Recently, as I was discussing the need for more money to buy more EDC kind of stuff, I decided that I wouldn't get more money just thinking about it, but to actually DO SOMETHING. So then I started shopping around locally for a shop that could help me create something that I really wanted to own. Very quickly the first prototype was made and a bottle was opened, I was thrilled. I showed a few folks around here and they all thought it was neat, so I looked into having multiple units made. Well the order has been placed, and I'll be picking up the items next week.
In all of this I thought I would jump the gun (no pun intended) and make a AK47 design too. So thats being made.
All of these items are made here in NC at a local machine shop who are creating these for me out of Stainless Steel
They will open a glass bottled beverage, have a tapered edge to use for light prying use, and I've even tested them as a screwdriver and it worked on multiple things that I tried (nothing super heavy duty).
I know that its a VERY limited market that Im going after, and I have no wild dreams of becoming rich off of these. Honestly, if I sold three at the asking price I would be ecstatic. If more sell...cool. Or maybe no one wants them and all my family and friends get keychains this Christmas as stocking stuffers.
Anyway, here they are