Post by Shorttime on Jan 12, 2016 14:58:51 GMT -8
The more I use something, the more I notice features which I would like to see improved or changed. So I figure I was going to end up owning more than one flashlight.
I'm going to do my best to keep this from becoming another "collecting thing".

Thrunite T10
This is the aluminum body version. I like the stainless steel one too, but this one was less expensive. I'm not going to be using it to subdue felons, after all.
Mine came from Amazon, in it's own tin. It included a diffuser wand, extra switch (I think), and instruction manual.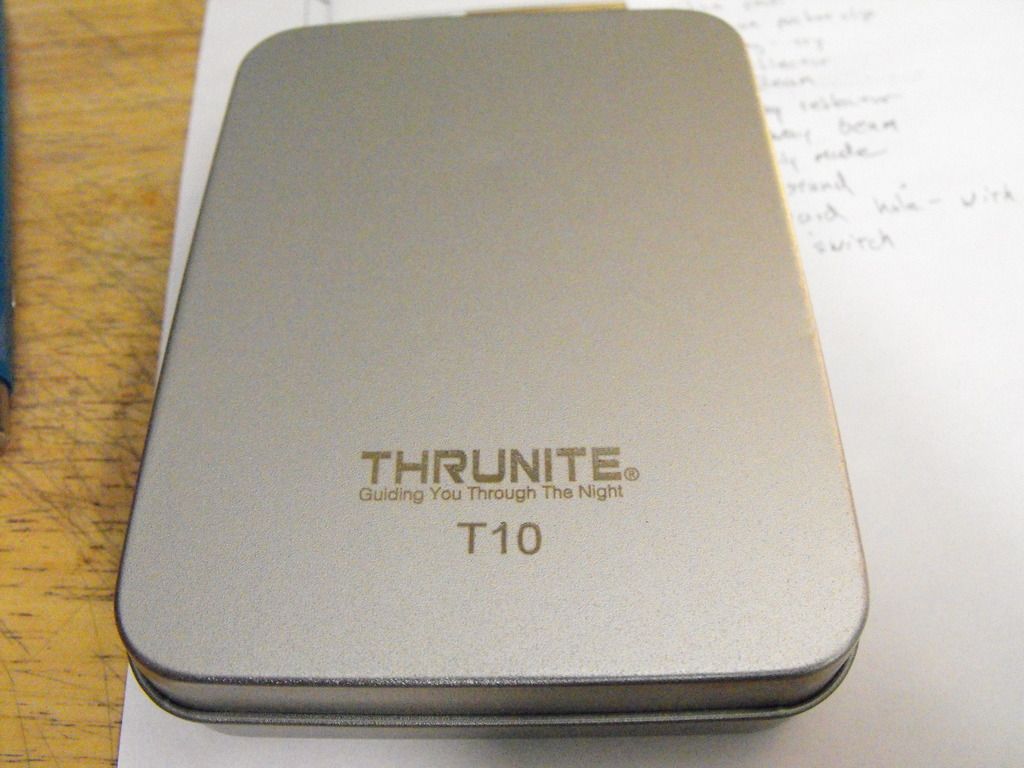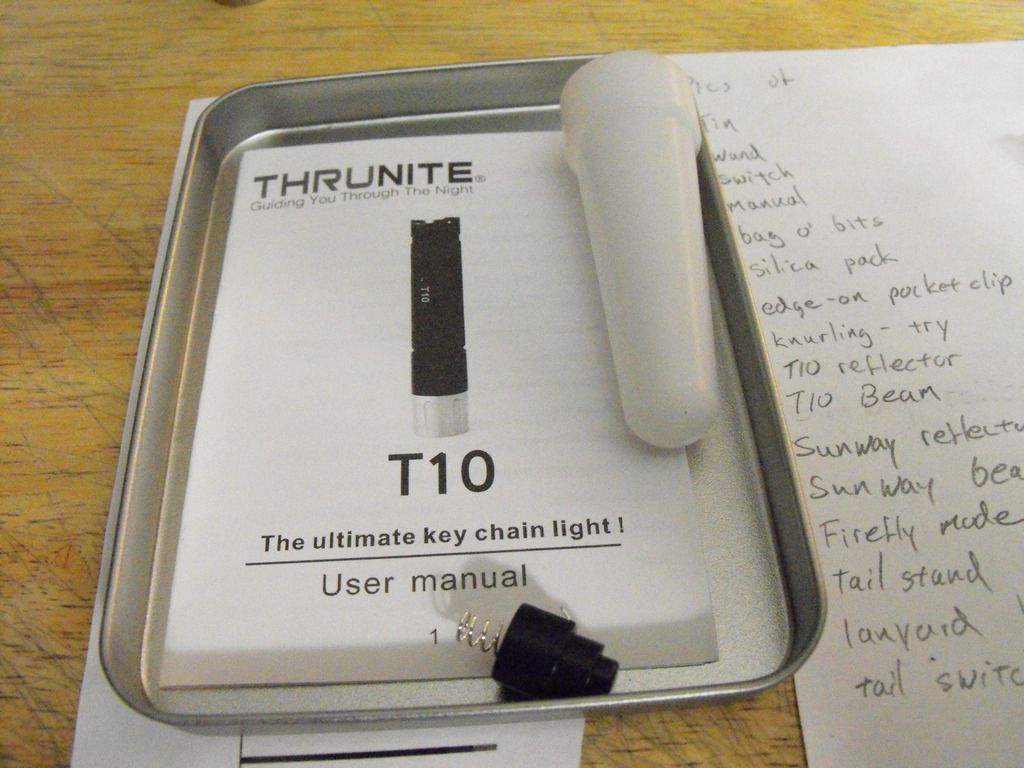 The most interesting bits are the extra o-ring, extra screws and allen wrench, for the pocket clip. Thoughtful extras, because these are the ones most people don't seem to think of.
Don't eat this: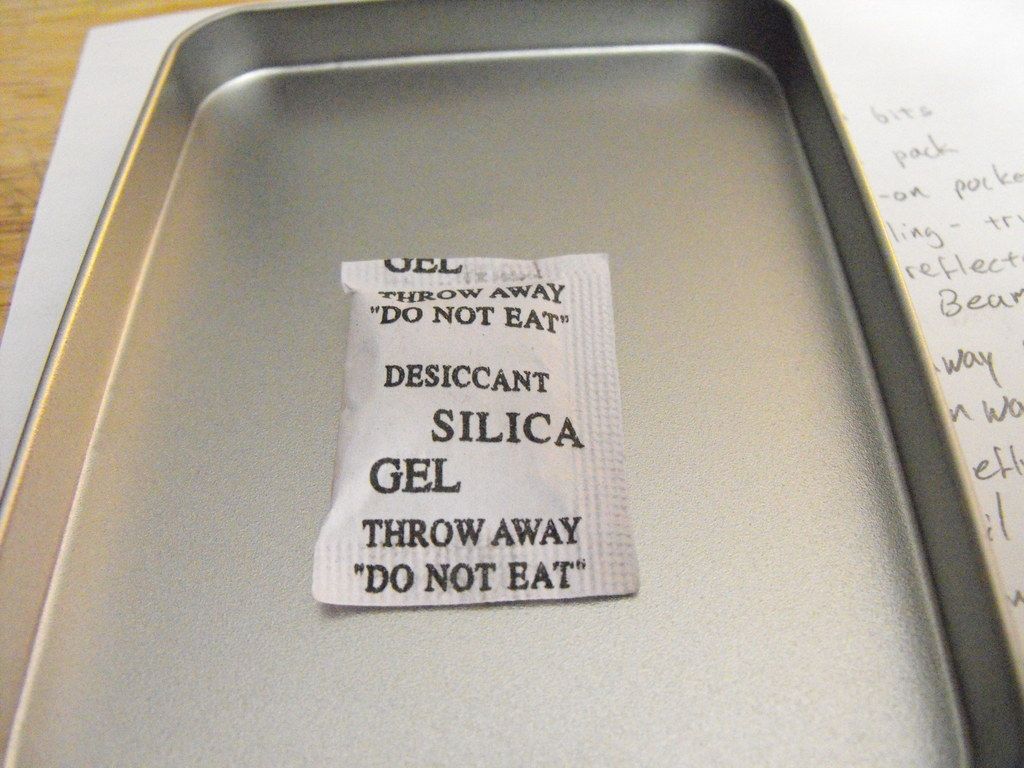 I'm not in love with the pocket clip. It's a little thin, but I like gorilla-scale pocket clips. It doesn't stick out from my pocket, so I don't think it will get tweaked. The mounting screws go into the body, so if I get a clip made of sterner stuff, it should be a world beater!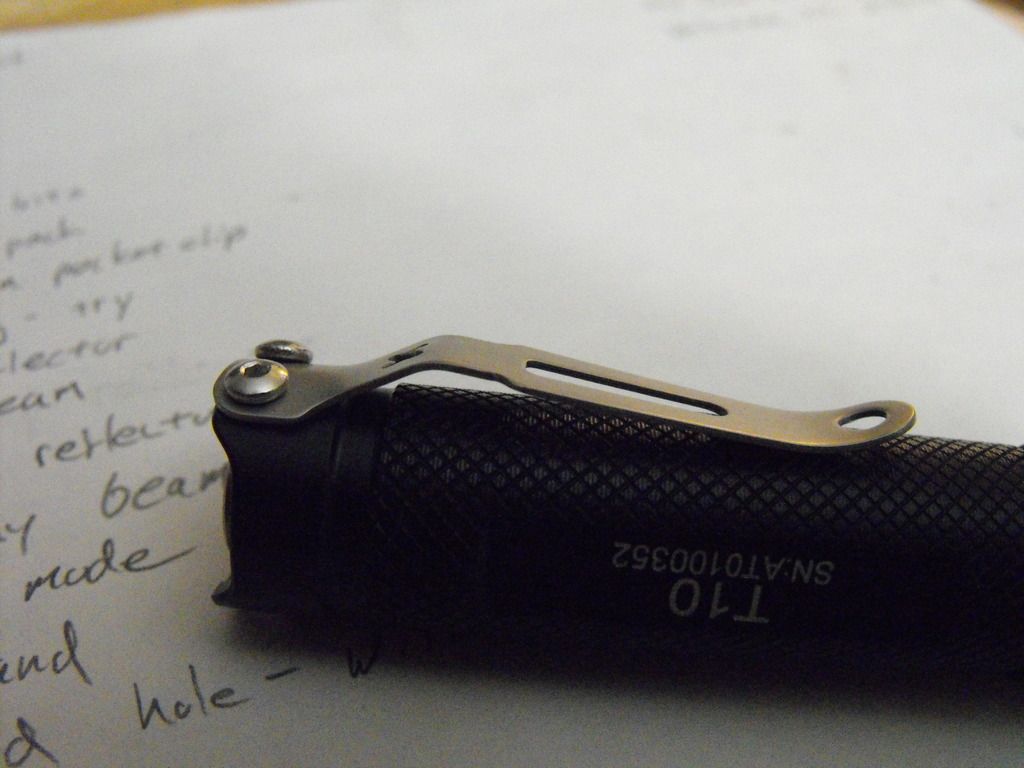 The knurling on the body isn't very aggressive, although I like "busy" flashlights, so it's good.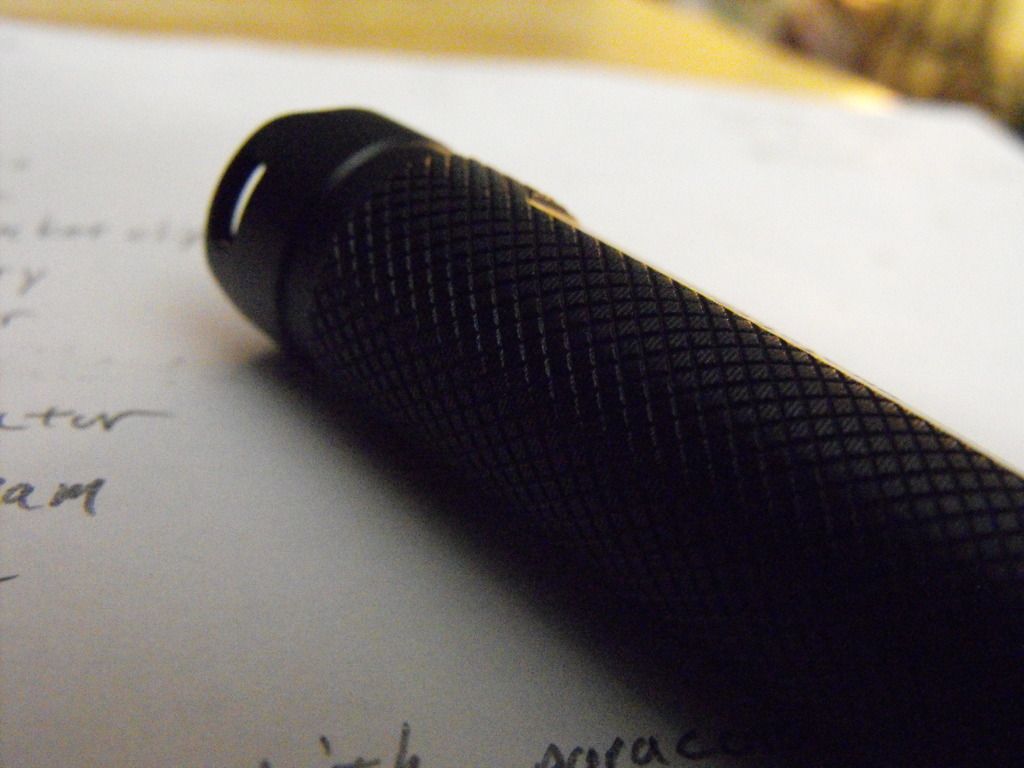 I like the contrasting bezel. It adds some visual appeal, without being tactical. I'm not against tactical, mind you, but on something this size, it's hard to take it seriously.
This is a re-post from the EDC thread, but it does a good job of giving you an idea of how small the T10 is.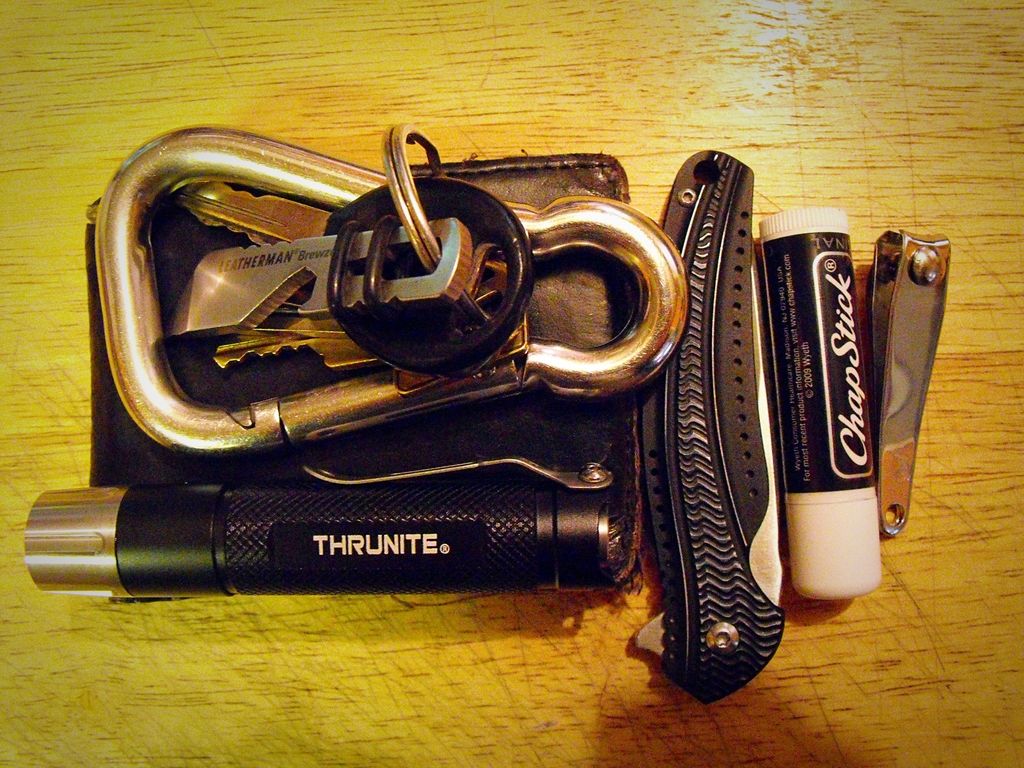 It has an orange-peel reflector! I suppose these are getting easier to make, but I was surprised, since I'm used to this being one of the features that makes a flashlight "high end".
For those who may not be aware: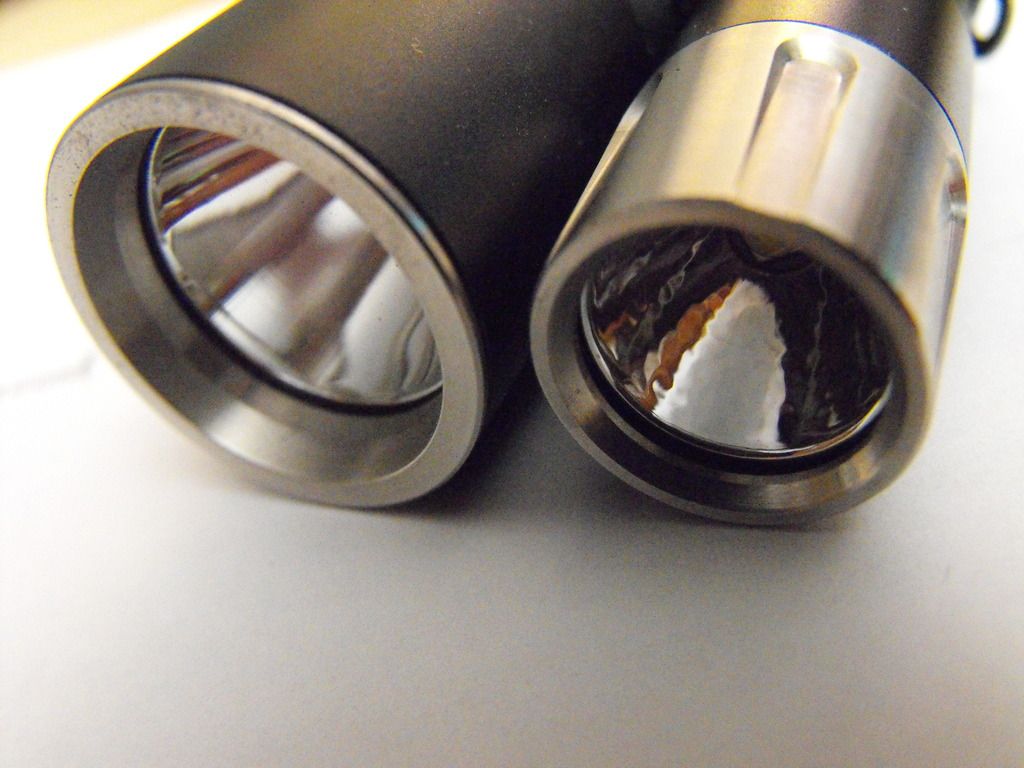 A side-by-side picture of my Sunwayman and the smaller Thrunite, to show the subtle "bumpy" appearance of the reflector.
Now, from what I understand, a smooth reflector makes for a "hot spot", with a dimmer halo around it. The orange peel feature is supposed to even out the beam.
The first picture is the Sunwayman's beam (no orange peel), so either I'm wrong (very likely), or there's some kind of trigonometry with the reflector size, light output, or something.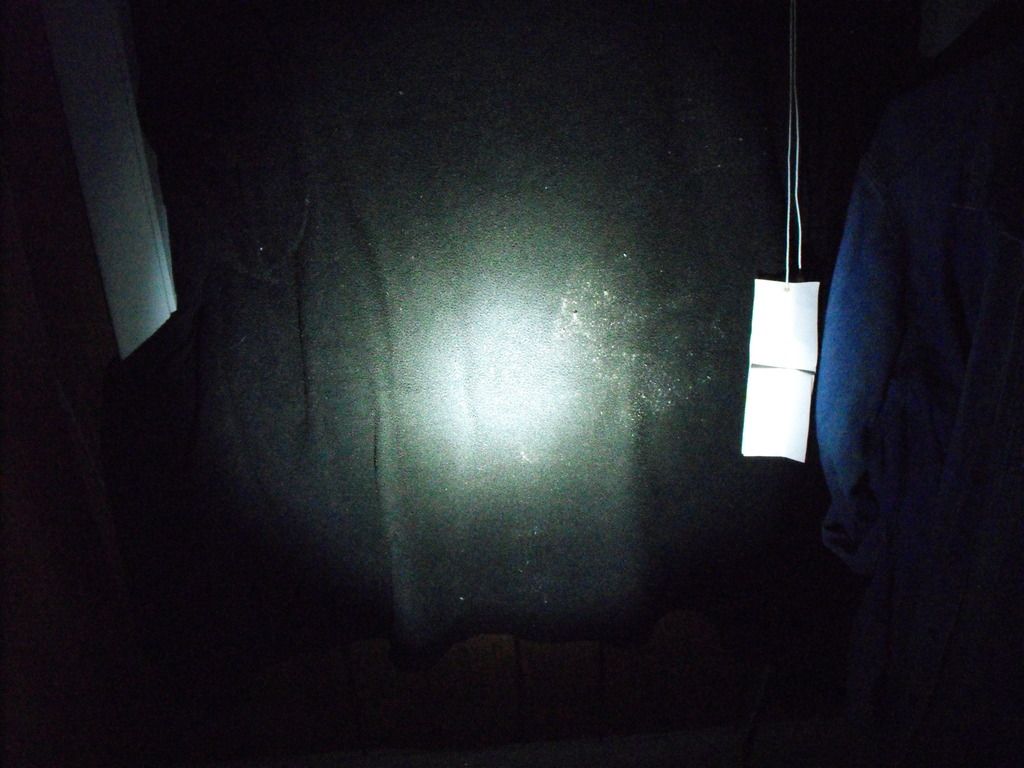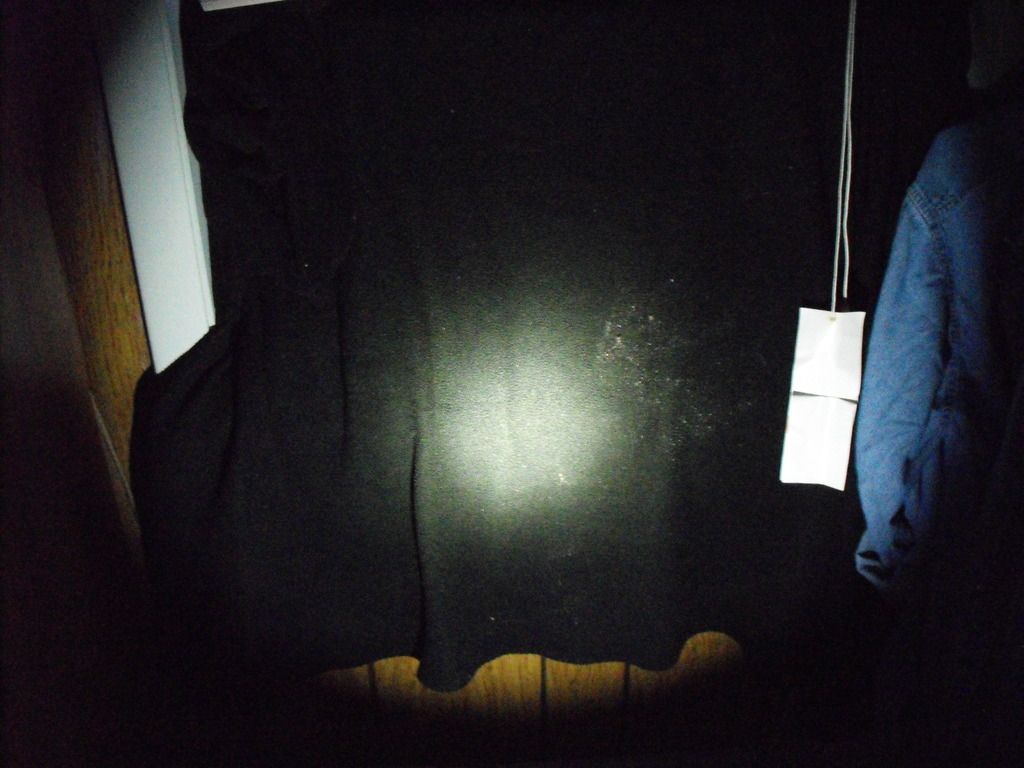 The T10 has three modes, and the user interface makes sense, but may take some getting used to.
First click gets you low, then turn it off and on again for middle. Off and on once more gets high mode. It remembers where it was, and turns on in the same place, later. I haven't read all of the finer points in the manual yet, but I don't see myself needing to be a virtuoso with the interface.
I really like the low/"firefly" mode! It's a tiny little pool of light, right where you need it, if you need to find your shoes in the dark.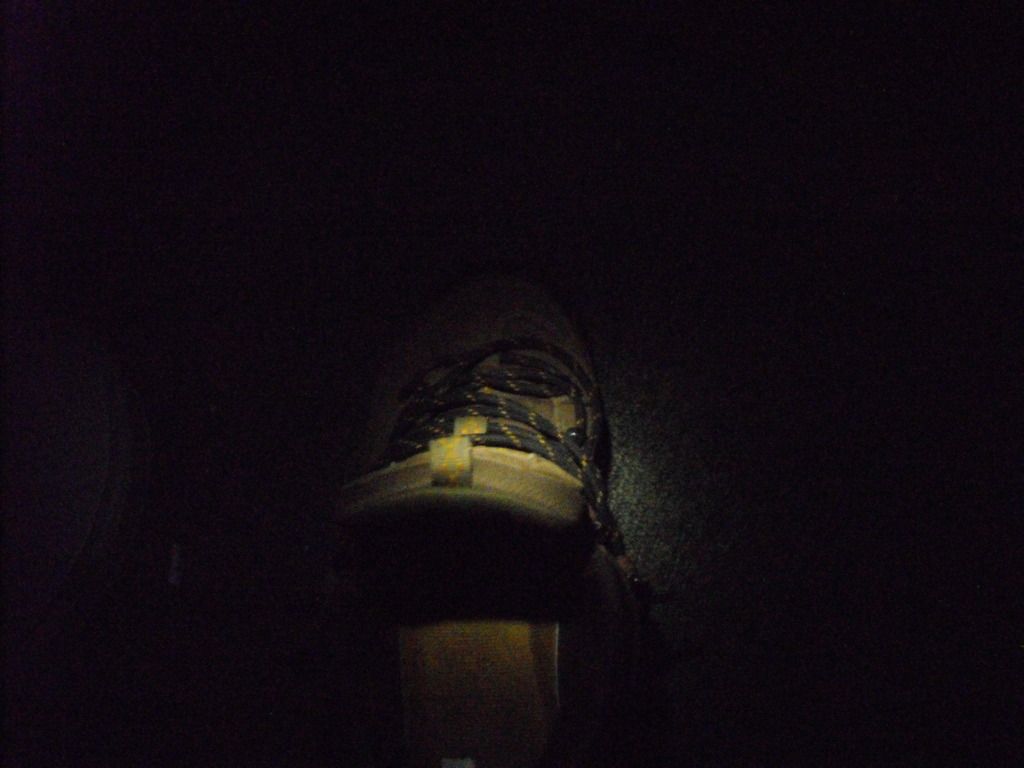 Yep, there it is.
It tailstands, which I think is cool. I've never needed this feature, but options are good.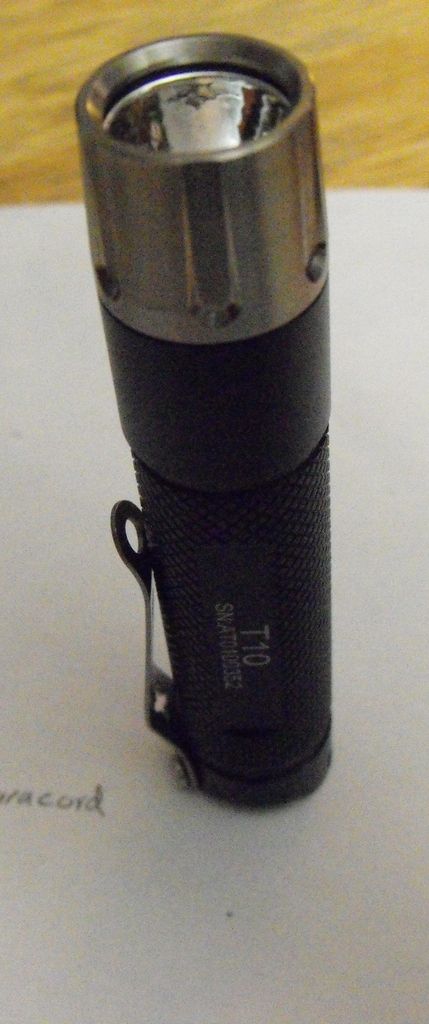 The other side of the rear bezel has a lanyard hole, but it would be a job to stuff a length of paracord though there. Again, if you really want a lanyard, you can.
The tail switch wiggles! You can move it back and forth, just a hair, and there is a little bit of "take up" on the switch, before it clicks.
This is going to bother me, but I will make myself live with it. I have a work light, and an EDC light, and I'm stopping there.
I am. No more lights. This one is plenty bright enough for EDC. Yep.